Roofing, often overlooked, is the unsung hero of any well-structured home. It shields us from the elements, ensuring our homes are comfortable and protected. If you're searching for a durable, energy-efficient, and stylish roofing solution, look no further than Monier Concrete Roof Tiles. Let's dive into the world of these premium roofing materials and see how they can enhance your living space.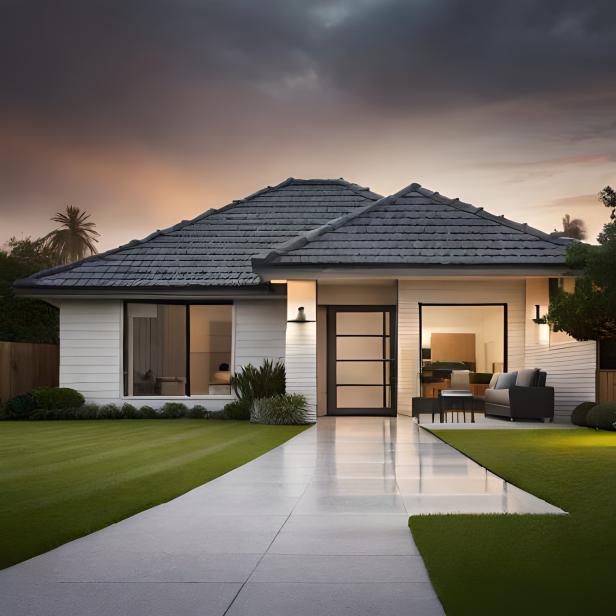 What is Monier Concrete Roof Tiles?
Monier Concrete Roof Tiles are high-quality roofing materials crafted from cement, sand, and water. They come in various colors, styles, and finishes, fitting perfectly into any architectural design, whether a cozy countryside home or a smart urban building. The versatility of these tiles is just the tip of the iceberg regarding their benefits.
Benefits of Monier Concrete Roof Tiles
Monier Concrete Roof Tiles are not just an aesthetic choice; they offer many practical advantages catering to homeowner needs.
Durability
Monier Concrete Roof Tiles are built to last. With a typical lifespan of 50 years or more, these tiles are a long-term investment that pays off. Their resistance to harsh weather conditions, fire, and rot contributes to their impressive longevity.
Energy Efficiency
A well-insulated home is key to energy efficiency. Monier Concrete Roof Tiles excel in this aspect. Their ability to maintain a comfortable indoor temperature reduces the dependence on heating and cooling systems, lowering energy consumption. Find out more about the energy efficiency of Monier Concrete Roof Tiles here.
Versatility
Monier Concrete Roof Tiles are available in various colors and finishes, from earthy tones that blend with nature to bold colors that make a statement. This versatility allows homeowners to customize their roofs to reflect their style.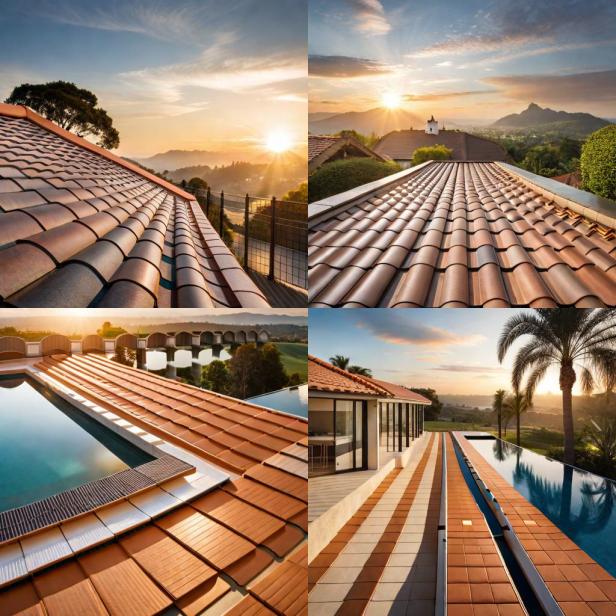 Installation Process of Monier Concrete Roof Tiles
Professional roofers should install Monier Concrete Roof Tiles using specialized tools and techniques. The process involves laying a waterproof underlayment, followed by battens, and then attaching the tiles using nails or clips.
Maintenance of Monier Concrete Roof Tiles
While their durability is impressive, Monier Concrete Roof Tiles require minimal maintenance. Regular inspections for damage and debris removal are crucial. Occasional cleaning with a low-pressure washer and mild detergent can help maintain their appearance.
Monier Concrete Roof Tiles vs. Other Roofing Solutions
Monier Concrete Roof Tiles offer an affordable yet equally durable and aesthetic alternative to clay or slate tiles. They are less prone to chipping and cracking, making them a more resilient choice. Their energy efficiency and range of styles further cement their superiority.
Choosing Monier Concrete Roof Tiles is a decision that brings both aesthetic appeal and practical benefits to your home. Their durability, energy efficiency, and versatility make them an excellent choice for a sustainable, stylish, and comfortable living environment. Explore Monier's range of concrete roof tiles here.
Remember, your home deserves the best. Choose wisely; choose Monier Concrete Roof Tiles.
Frequently Asked Questions
Here are some common queries about Monier Concrete Roof Tiles that you might find helpful.
1. How heavy are Monier concrete roof tiles?
The weight of Monier concrete roof tiles can vary based on the style and size, but they generally weigh between 9-12 pounds per square foot.
2. Can Monier concrete roof tiles withstand various climates?
Absolutely! Monier concrete roof tiles are designed to endure diverse climate conditions. They are frost-resistant and can tolerate extreme heat, cold, and high winds.
3. Is walking on Monier concrete roof tiles advisable?
While these tiles are durable, walking on them may cause damage. It's recommended to consult a professional roofer for maintenance or repair tasks and avoid walking on the tiles unless necessary.
4. Where can I buy Monier concrete roof tiles?
Monier concrete roof tiles can be purchased through authorized dealers and roofing contractors. You can visit the Monier website or contact their customer support to find a dealer near you.
5. How do Monier concrete roof tiles compare to other materials like clay or slate?
Monier concrete roof tiles offer an affordable, versatile alternative to clay or slate tiles while providing similar durability and aesthetic appeal. They are also less prone to chipping and cracking than clay or slate.
A Word from a Satisfied Homeowner
"We had Monier Concrete Roof Tiles installed on our home about 15 years ago, and they still look as good as new. Despite New England's harsh winters and hot summers, the tiles have withstood it all. The energy efficiency is incredible – our home stays warm in winter and cool in summer without over-reliance on our HVAC system. The tiles have added a touch of elegance to our home, and we frequently get compliments on how great they look. I highly recommend Monier Concrete Roof Tiles to any homeowner looking for a durable, stylish, and energy-efficient roofing solution." – James Patterson, New England homeowner.
Discover More About Roof Design Ideas
Your roofing journey doesn't have to end here. This is just the beginning. Your roof is more than a shelter over your head – it's a canvas waiting to be transformed. There's a whole world of roof design ideas, from exploring different materials to understanding various architectural styles.
Why not continue your journey on our website, ultimatedesigndecor.com? Our extensive collection of articles, design ideas, tips, and tricks will fuel your imagination and guide you to create the perfect roof that complements your home and reflects your style. Go beyond the basics, step out of the ordinary, and let your roof make a statement. After all, a home is not just a place; it's a feeling. So, why not make it extraordinary? Head to our "Roof Design Ideas" section now and start your next design adventure!